Custom Front Panel Fabrication In China
We are a custom front panel manufacturer that specializes in the production of high quality, precision-machined front panels and enclosures for a variety of industries and applications.
We use the latest CNC technology to produce our panels, and our experienced team of engineers and machinists ensures that each panel meets or exceeds the highest quality standards.
We also have a wide range of materials and finishes to choose from, ensuring that you will find the perfect solution for your needs.
Whether you need front panels for machining equipment, industrial controllers or consumer electronics, we are here to help.
Our experienced team is standing by to work with you and ensure that you get the perfect solution for your needs and budget.
We pride ourselves on our high quality products and excellent customer service, so please don't hesitate to get in touch with us today to learn more about what we can do for you.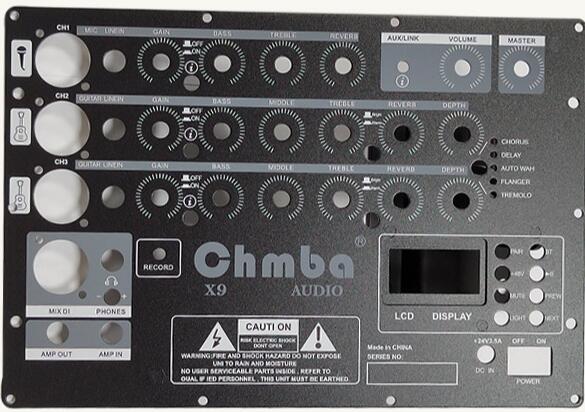 CNC Machined Aluminum For Front Panel
Aluminum is a popular choice for front panels due to its durability and resistance to corrosion. CNC machining is a process that uses computer-controlled cutting tools to remove material from a workpiece.
This method of fabrication is often used to create complex shapes or to achieve tight tolerances.
Aluminum front panels are typically anodized to protect the material from corrosion and wear. Anodizing is a process that creates a thin, protective film on the surface of the metal. This film can be clear, colored, or patterned.
Clear anodized aluminum is often used in applications where the finished product will be exposed to harsh conditions or chemicals. Colored anodizing can be used for aesthetic purposes or to create a contrast between different components.
Patterned anodizing is often used for decorative purposes.
Aluminum front panels can be machined using a variety of methods, including CNC milling, CNC turning, and laser cutting. The most appropriate method will depend on the design of the panel, the complexity of the contours, and the tolerances required.
Regardless of the fabrication method used, aluminum front panels must be properly sealed to prevent water or other contaminants from entering into the interior of the device. Common sealing methods include adhesives, gaskets, and mechanical fasteners.
If you are looking for an aluminum front panel for your next project, consider using CNC machining to create a custom panel that meets your exact specifications. With CNC machining, you can achieve tight tolerances, complex shapes, and durable finishes. Talk to Us learn more about your options and get started on your next project today.
Laser Cutting Aluminum For Front Panel
Laser cutting is a common method for cutting aluminum for use in front panels and other applications.
By using laser technology, precise cuts can be made with minimal damage to the underlying material, ensuring that the finished product looks sleek and functional.
Laser cutting also allows for complex designs and shapes, making it an ideal choice for a wide range of applications.
Furthermore, because the process can be done remotely, it is highly efficient and cost-effective, saving time and money while still producing high-quality results.
Overall, laser cutting is an excellent choice for those looking to create front panels or other products made from aluminum, offering efficiency, precision, and accuracy every time.
Bending And Welding Aluminum
Bending and welding aluminum is a process that we are highly skilled in here at our company. We can take on projects that are both simple and complex in nature, ensuring that your vision for the front panel is carried out to perfection.
Our press brake equipment is fully electric and CNC operated, meaning that it can make very precise bends. This in turn allows us to add flanges, returns, panel stiffeners and brackets to your design, further enhancing its strength and stability.
With our years of experience and expertise, you can rest assured that your project is in good hands.
Surface finishing Anodizing
ALUMINUM ANODIZING for front panel is a process of treating aluminum so that it will be more resistant to corrosion. This is done by passing an electric current through the metal and then dipping it in an acidic solution. This alters the surface of the aluminum so that it is no longer as reactive with oxygen, water, or other chemicals. The result is a metal that is more durable and less likely to discolor or tarnish over time. Anodizing can also be used to change the color of aluminum, making it an ideal finish for front panels or other architectural features. When done correctly, anodizing provides a protective barrier that will help to keep your aluminum looking like new for years to come.
Front Panel Powder Coating
Powder coating is a popular choice for companies that want a custom look for their front panels.
This specialized finishing technique provides a tough, attractive coating that is more durable than regular paint, and it also allows you to choose a wider range of colors and finishes beyond what you would normally find in the commercial marketplace.
Whether you need an industrial-strength finish for your hardware or simply want to give your front panel design a striking edge, powder coating is the perfect option.
Front Panel Silk Screening
we offer a variety of custom services for our customers, including front panel silk screening. This method is an effective way to add text and/or logos onto the front panel of your products, while offering a more affordable option than other methods.
Our standard full-color printing process provides us with an extensive range of colors, making it easy to create vibrant designs that truly stand out. Whether you're ordering a large quantity or just a single unit, we have the expertise and equipment needed to deliver high-quality silk screened panels that look great and last for years.
Engraving For Front Panel
Engraving is a time-honored technique for marking and decorating objects, and is an ideal choice for adding elegant fonts and designs to your front panel.
Laser Marking For Front Panel
Laser marking is a way to engrave an image or logo on the front panel of a product. This can be done with a special laser-marking machine that uses high-powered lasers to etch the design into the material. The advantage of laser marking over traditional methods, like pad printing or decals, is that it is more precise and can create finer details. Laser marking is also permanent, so it will not fade or wear off over time. This makes it ideal for products that need to have a high-quality, permanent mark. There are many different materials that can be marked with lasers, including metals, plastics, glass, and ceramics.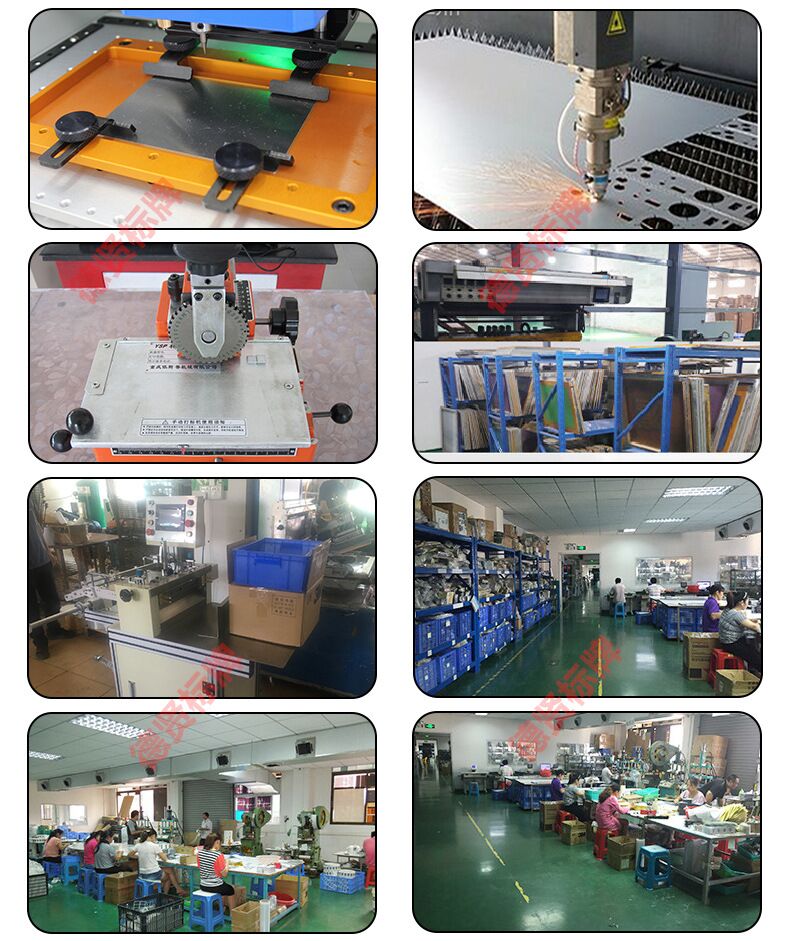 Custom Aluminum Front Panel
We can supply you with the classic, durable black & white metal panels, and for those who want visually eye-catching front panels, we also offer anodised aluminium plates with full-colour sub-surface printing.
With many years of challenges supplying bespoke anodised aluminium control panels,
fascia panels and front panels to small and large companies in various market sectors,
we know how important it is to listen and understand your needs (materials, quality, precision, time and pricing) and we will do everything possible to work efficiently together with you to produce a great product.
So why wait? Contact us today to get started on your custom front panel